12 August 2018
iBlood Plasma
It is very disheartening to see the no of people getting affected by Covid in India. Finding a plasma donor quickly is becoming a huge problem now for all blood groups for covid treatment.
To contribute my part to this, I have started extending the iBlood app currently live, to also include Plasma Donors. The app currently has around 2 lakh blood donors and 10k Plasma donors registered all around India.
iBlood Plasma is a location based app to search for nearby blood Plasma donors and establishes communication between both donor and seeker. The only rule is whoever is seeking donation must pledge to donate when somebody else is in need.
iBlood Plasma is an initiative to save lives. This app is to bridge the time and distance that play major role in finding blood donors to patients in dire emergencies. App user can search for donors that are closest to the place of need and contact them. Donors nearby can immediately come forth to donate. Users can also be donors and contribute to humanity by saving lives.
✔ Displays list of donors profiles within 50 kilometers
✔ Live tracking of donor location
✔ You can search the Blood Donors and can contact the Donors
✔ Search for blood donors by blood group
✔ Donor profile is displayed on request
✔ By logging in you can view the Donor profile
✔ Donor profile will display his location
✔ Donor location and profile will be displayed
✔ You can avail of donation once you commit to donate
✔ You can also donate by giving your profile and location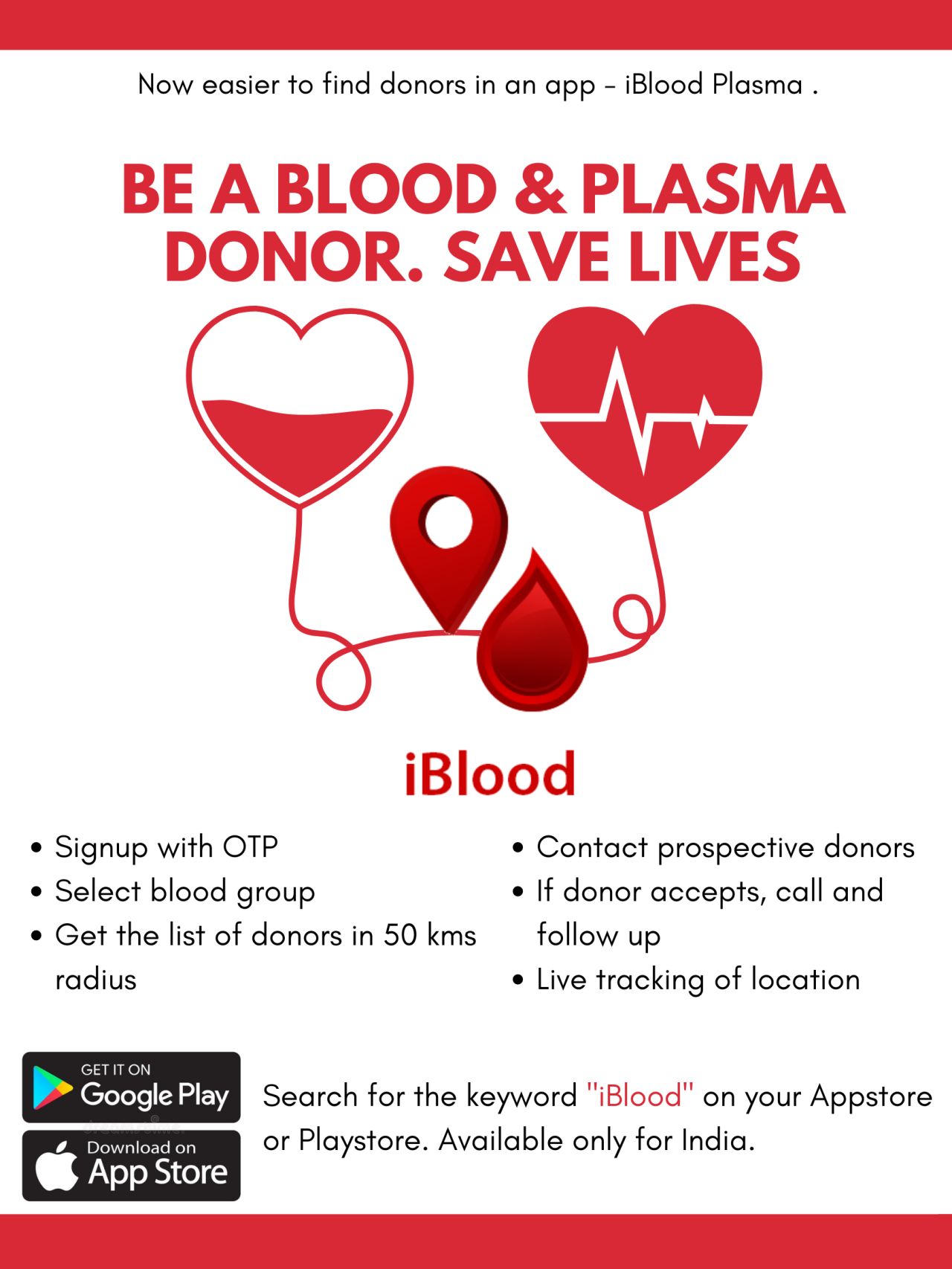 The app is available in Apple Appstore and Google Playstore
Android App: https://lnkd.in/ey65h9A
iOS App: https://lnkd.in/ef4-Bm3
We will be excited to hear from you! Do share your feedback, query, or concern, please email us at: [email protected] or follow us and message us on facebook: https://www.facebook.com/ncplsoft